Showdown - Shield Tee (Heather Navy)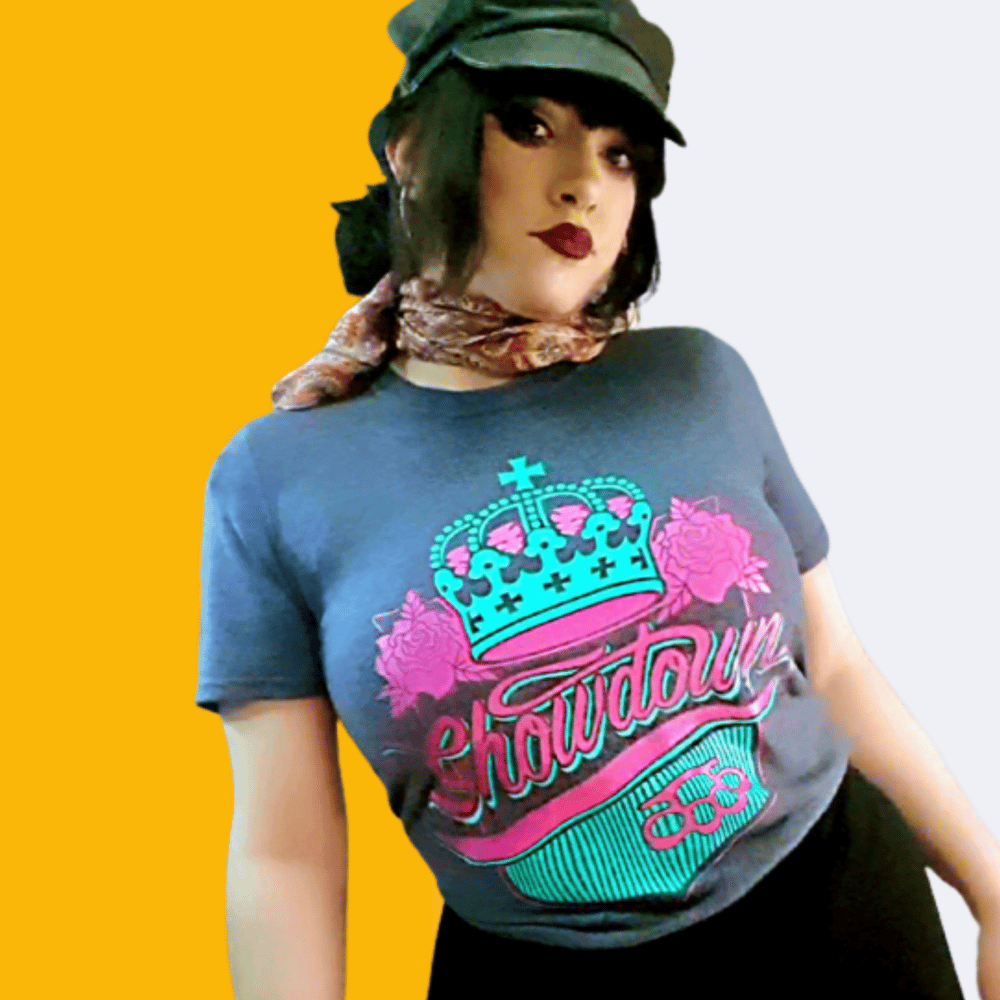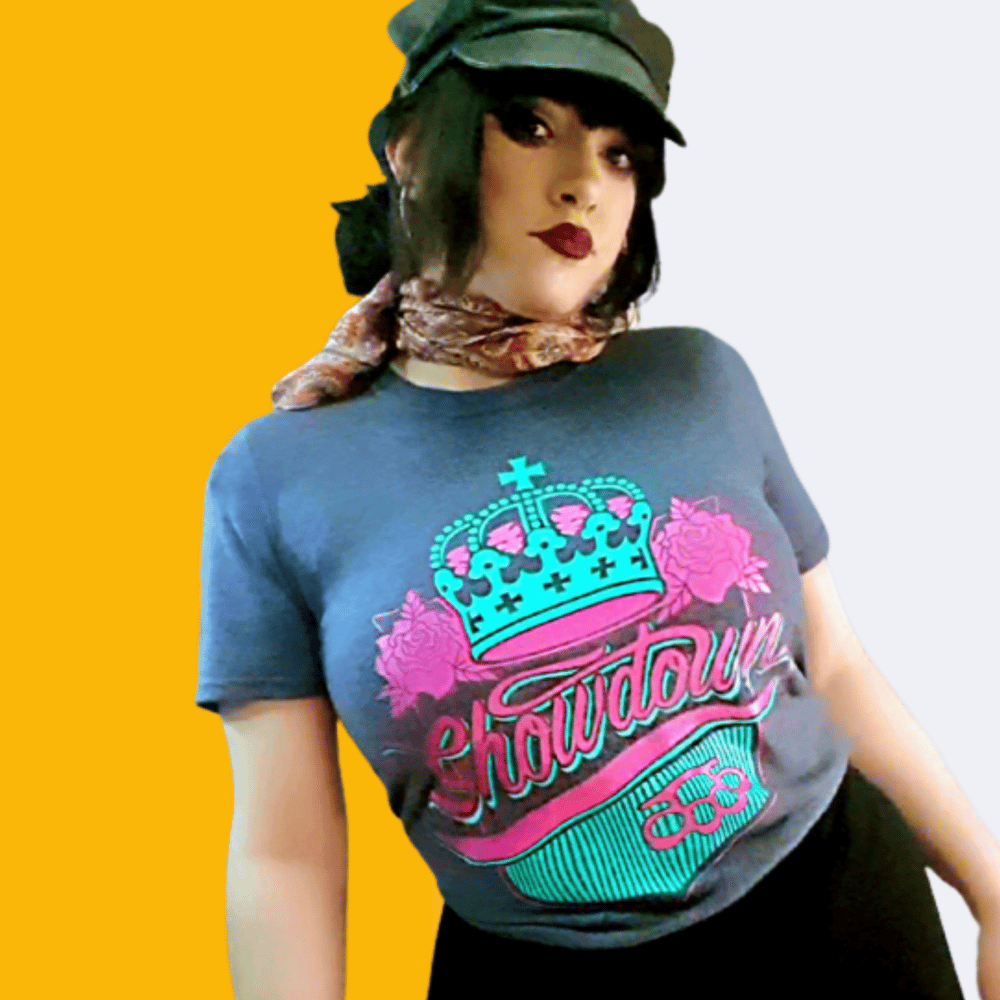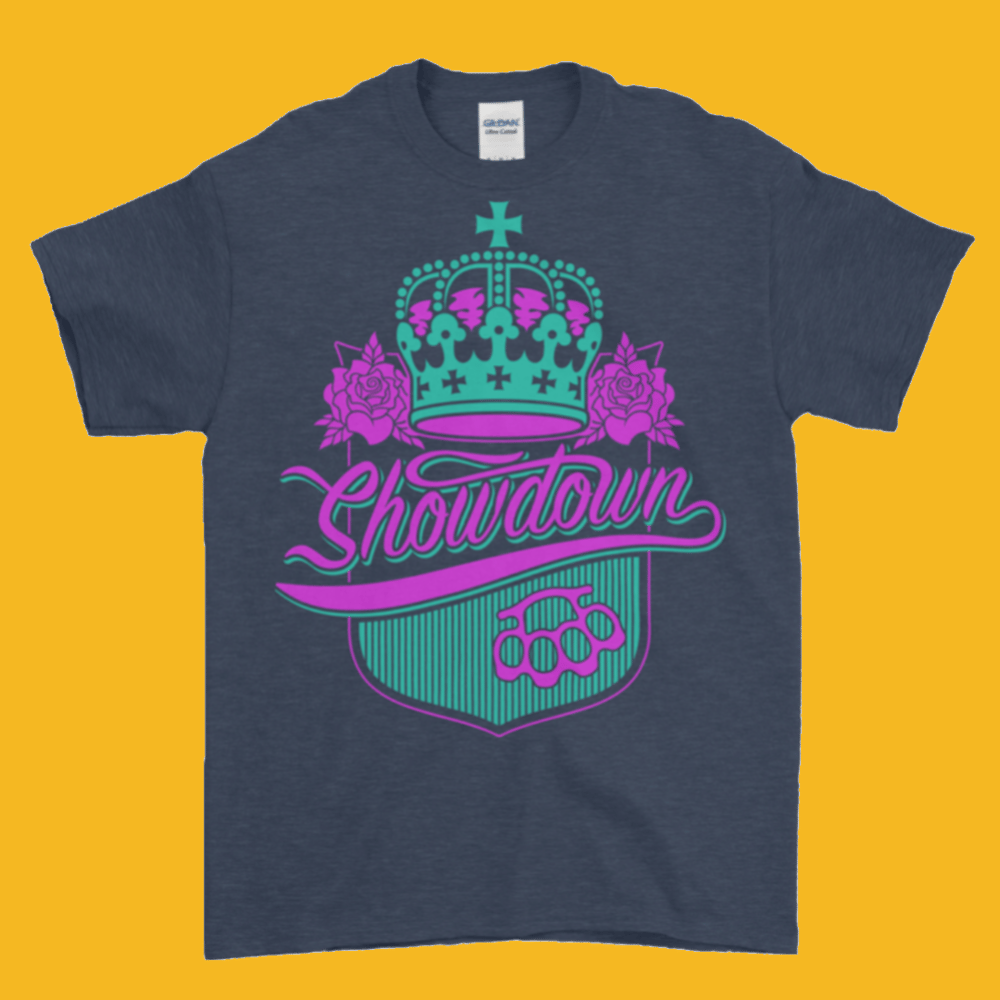 We are keeping it simple, a big centered print of Showdowns King Logo on the front. The logo is printed in pink and turquoise (what else?), the only true rocknroll colors! This one is in black color so you better hurry up cause you dont know when you will see a rocknrollshirt in black again!
The black color was chosen because misery seems to follow us all the time.
You might wonder why we release this beauty in limited edition?
Well, its because we are true to the bone DIY underground rocknroll promoters and we will never become mainstream.
Thats the official glory story anyhow , the horrible truth is that we are very, very poor.
Copies: Limited edition, 100 copies
T-shirt brand: Gildan Softstyle
Color: Heather Navy
Weight:150g/m2
❗ - Check out the last section if you live in Gothenburg, aight?
OBS! Bor du i GBG kan du skriva in FRIFRAKT som promokod i kassan, så får du ett sms så fort ditt merchen har anlänt. Jag levererar endast inom 5 min från järntorget, men du kan plocka ditt paket hemma hos mig i princip när du vill (nära Hagabion...)
S

M

Sold out

L

Sold out

XL

XXL