Ladd T-shirt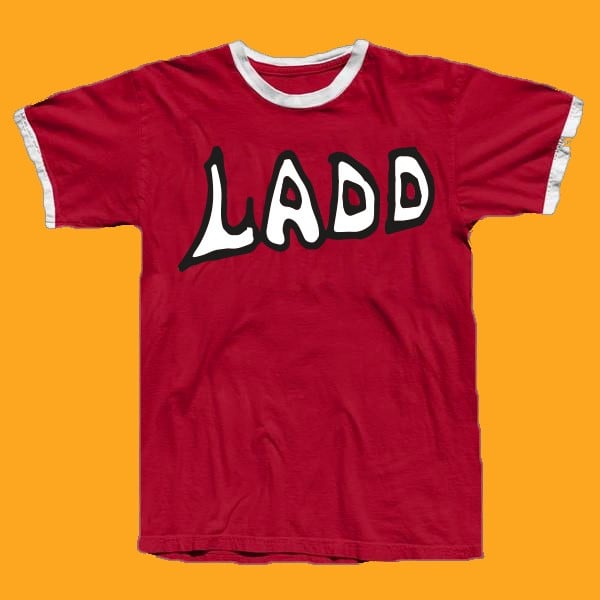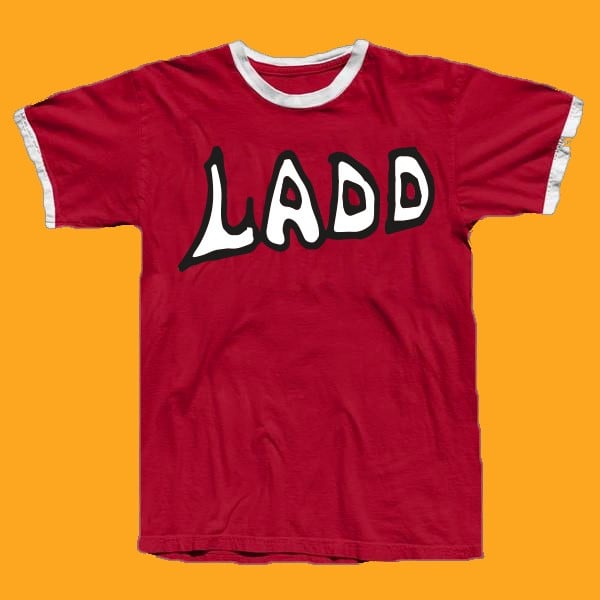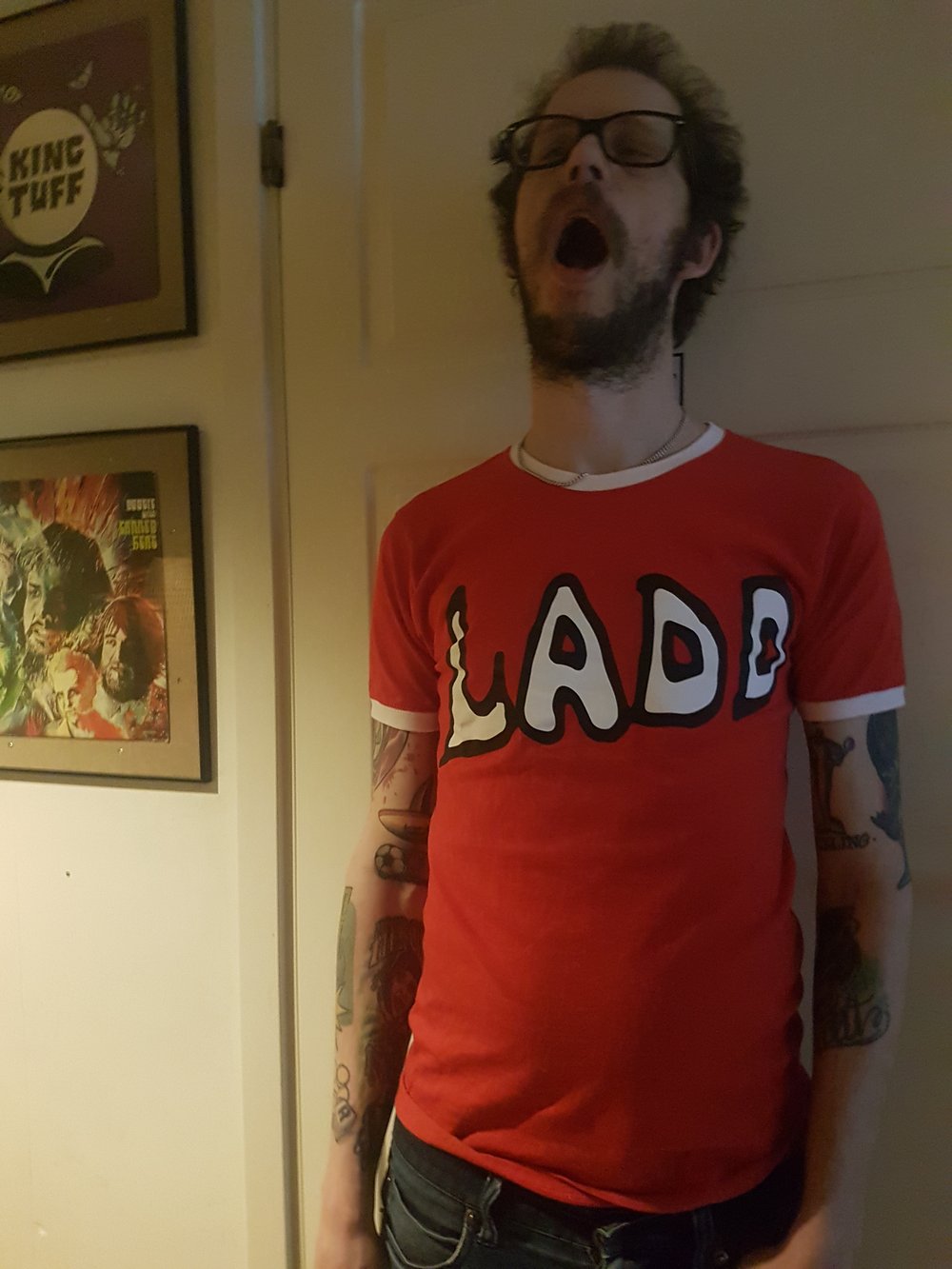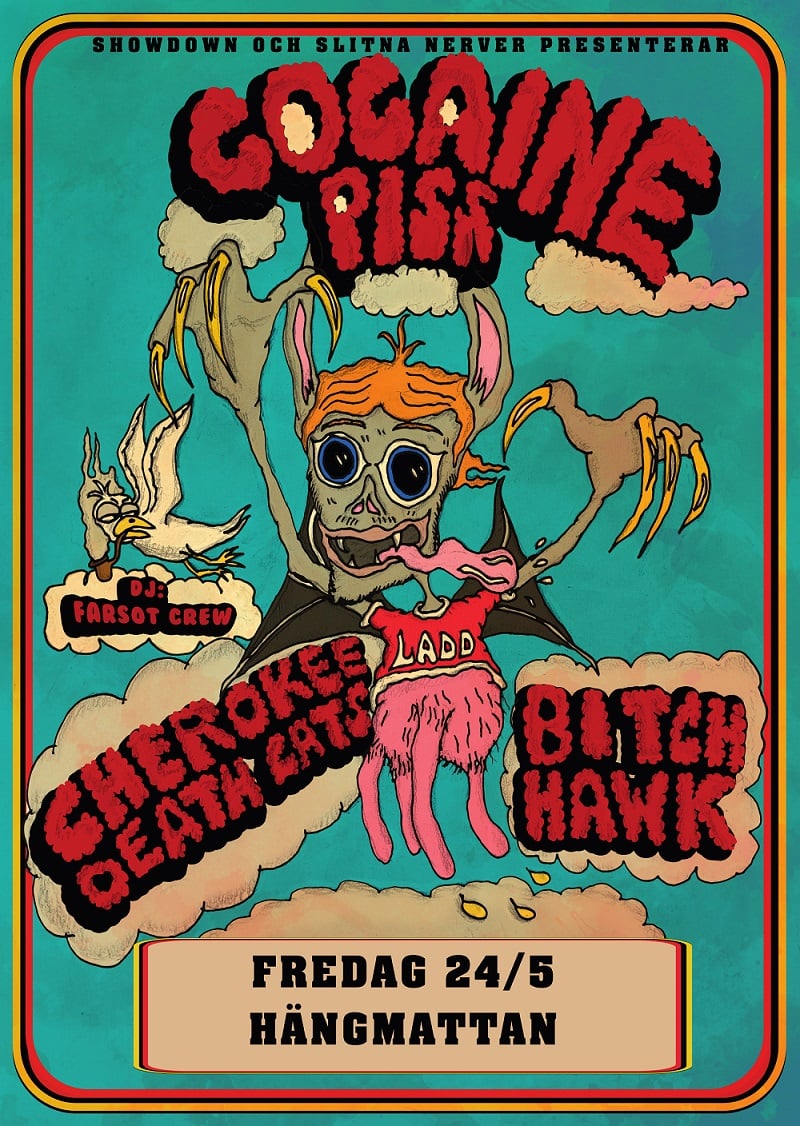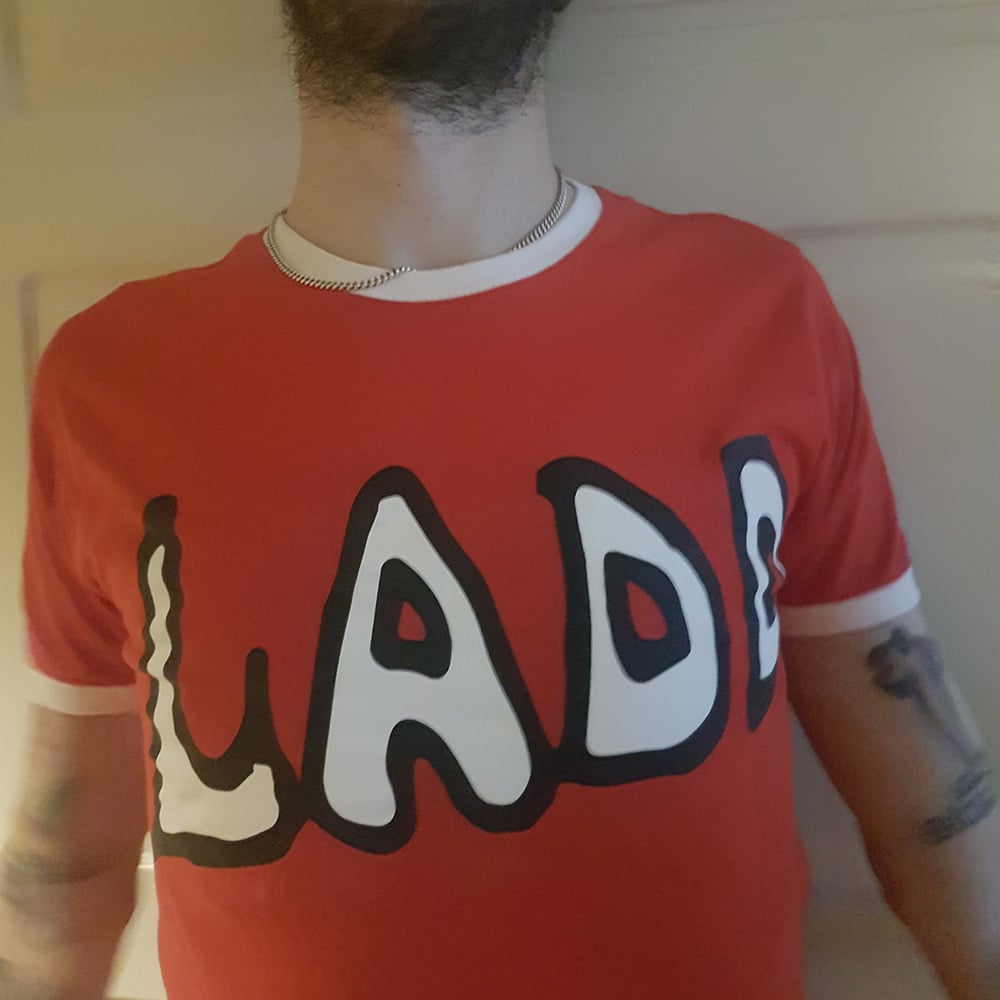 Brand: Fruit of the Loom - Valueweight
Model: Ringer
Colors: Red (with white ringers)
Copies: 1st Cocaine Piss Edition (50 tees)
Designed by:Micke P
A T-shirt for people with bad sense of humour or people who love livin in the fast lane snorting that white powder when they go out. Ladd is tough swedish street language for cocaine. Me and my punk promoter partners (P.P.P. - You know what I mean!) ,Slitna Nerver, printed these when we booked the great band Cocaine Piss from Belgium. The t-shirts arrived first some days after the show, so the laugh was on us as always.
Ladd became an regular expression in the 80´s when the swedish national hockey team recorded the World Cup-theme song "Nu tar vi dom" with the lyrics "Vi är laddade, vi är klara!" which kind of means "We are coked as fuck and ready to stab the motherfucking bastards in their hearts!"
It´s hard to know whats true or not when you read the reports from that World Cup, but I know one thing for sure, that team was legendary!
That song is still the dope song numero ono in Sweden, even if some people say its "Zvampen" by Trazan & Banarne.
Important links for the backstory:
The Cocaine Piss gig-poster made by the one and only Micke P.
Read about the word "ladd" in a very reliable swedish dictionary
The movie "Fear and Loathing in Las Vegas (Lilla Borås)
Small

Medium

Large

Sold out

XL

Sold out